Farm Credit of Florida Director Spotlight – Don Tanner
Don Tanner of Callahan, Florida has a story to tell. It's a story of a Florida family's love and commitment to agriculture for three generations. It is also a story of constant reinvention, staying flexible, and keeping the dream alive.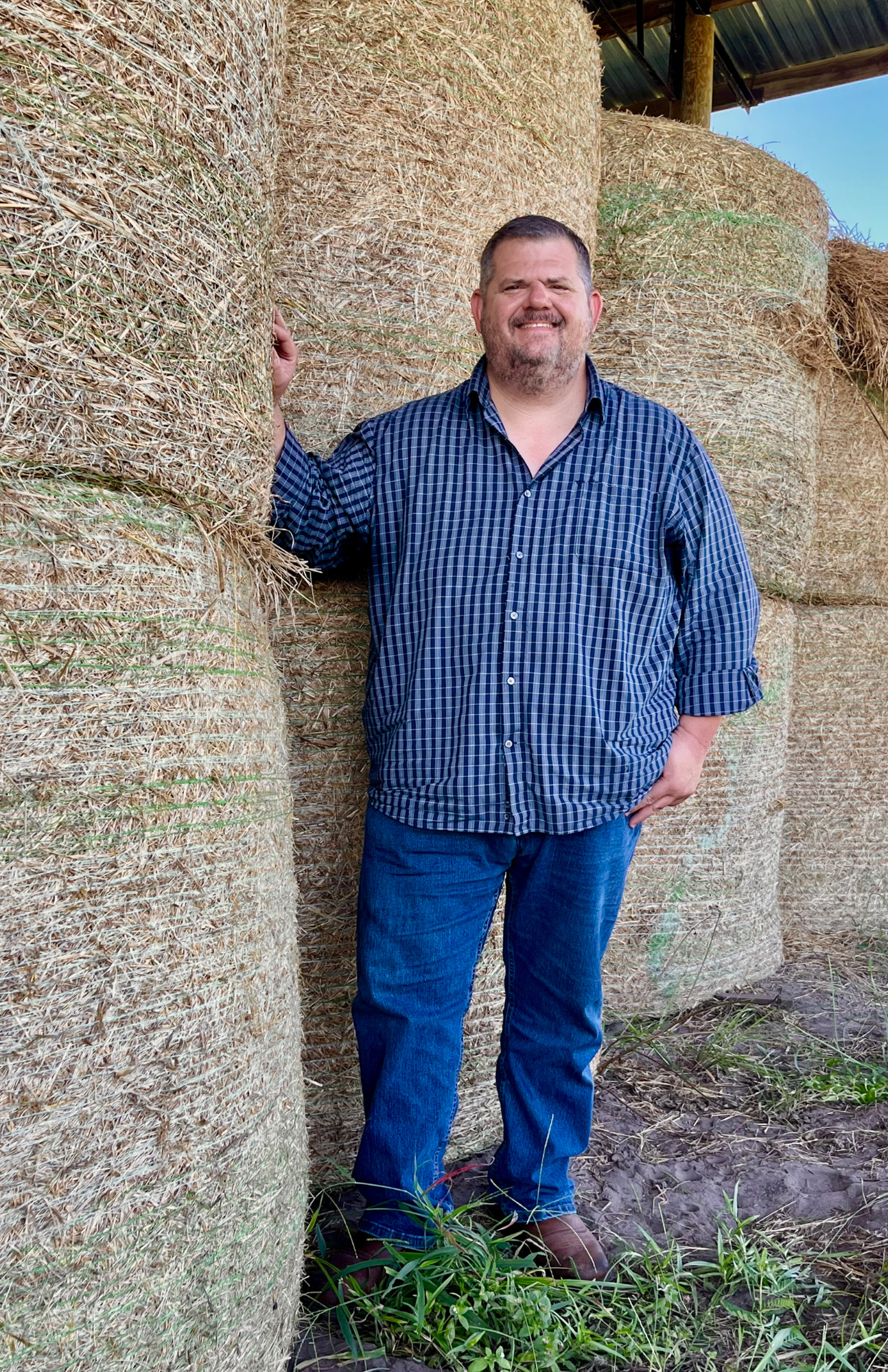 Don's grandparents began this story in Florida in the 1950s, farming the land that would become Oak Hill Farms. His father was a logger by day and, along with his wife, farmer by "the other part of the day". Don was a student by day and his dad's helper on the farm "by the other part of the day" and summers too from childhood through college. They were in the poultry business and over the years expanded their operation to support six poultry houses. The operation began as an egg farm, but they transitioned to a broiler operation.
Don and his father were always looking ahead, and they decided to strengthen their operation through diversity by modernizing their hay operation and restarting the cattle business. The poultry operation, with its steady income stream and a fertilizer source, was the cornerstone. However, in a few years the poultry plant in Jacksonville closed and the Tanner's responded not by giving up, but by regrouping.
The Tanner family repurposed the poultry houses to create greenhouses and began growing ornamental ferns in some of the houses and raising quail for hunting in the other chicken houses. This transition, to quail particularly, proved to be profitable and things were looking up.
Around this time the health of Don's father began to decline, and Don began to take on more responsibilities at the farm in addition to his work with a reforestation contractor in the timber industry. Never one to give up, Don cleared and fenced more acreage and planted grass for pasture. By 2018, he was full financial partners with his parents and assumed leadership of the farm.  And this is where a new chapter began in Don Tanner's story.
Don began to see a shift in consumer purchasing habits and realized consumers were interested now more than ever in where their food was raised and the sustainability and nutrition of food. He again transitioned his farm of almost 300 acres by expanding his cow/calf herd and raising stockers to supply another local Callahan company that finishes the cattle for retail sale – Hodges Home Grown, owned by Devin, Erica, and Walt Mizell.
This partnership opened the door to a whole new world for Don Tanner and that door was "the power of social media." Hodges Home Grown raises and sells 100% sustainable, natural beef cattle and pastured pigs. Consumers can purchase meat from livestock raised on Don Tanner's farm and the Mizell's farm at farmers markets and online from hodgeshomegrown.com.
Together they are taking a new approach to connecting consumers to the ranch. They allow customers to select not only the cuts of meat that they want, but also whether they want 100% grass fed or grass fed/grain finished beef.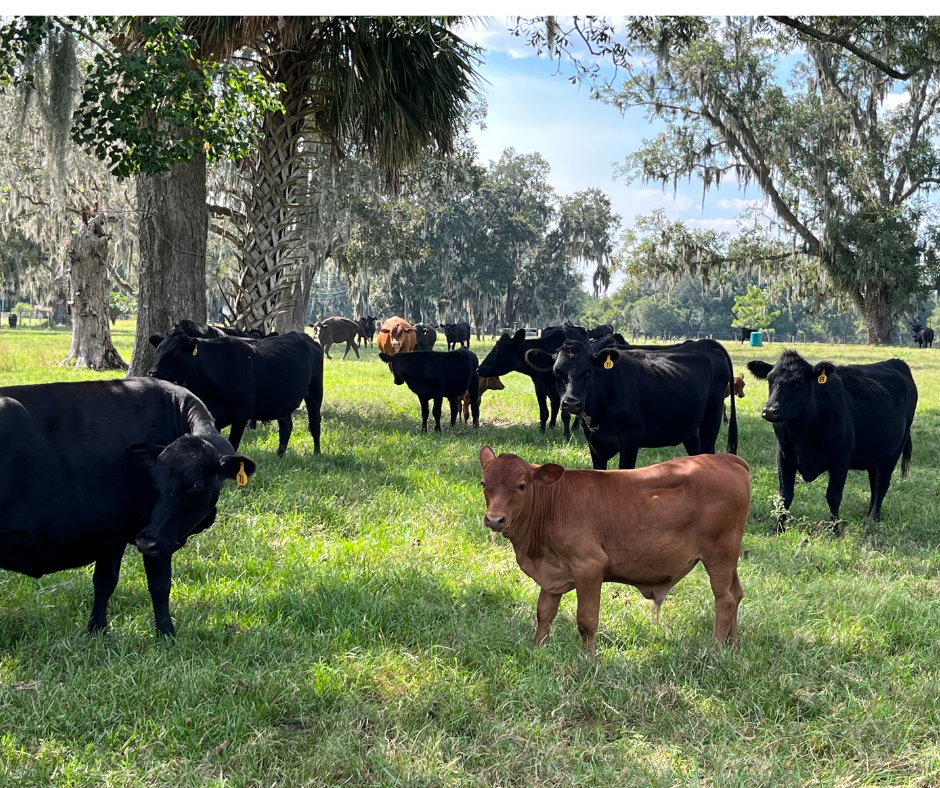 "A lot of farms are large scale cow/calf or stocker. It's my belief that if you can retain ownership of the livestock, you have more possibility to participate in profit at the end, especially if the end is the consumer," said Tanner. "It is very difficult for a small operation like ours to compete with larger farms, but this boutique approach allows the consumer to know where their food comes from."
Co-owner of Hodges Home Grown, Erica Mizell, has a strong social media following on their Facebook page where she invites viewers to come along with her as she chases down escaped cattle, introduces newly born calves, and even demonstrates the best way to cook a chuck roast. Don Tanner believes this transparency is the key to long term success. 
"People are more concerned with their health and the health of the livestock. Consumers can purchase meat anywhere…what they are interested in is the story. They want to know that a local family raised the livestock in this natural setting. They want to know the land was fertilized by 100% natural fertilizer for decades, and this land created the healthy Bahia grass and clover that feeds our cows. Consumers are key to it all, we have to tell our story."  
Farm Credit of Florida is proud to be a part of this continuing story of innovation and success. Don Tanner currently serves on our Board of Directors and we are grateful to have Don's experience and expertise on our leadership team.
 
"Farm Credit has been a partner with our family since the beginning. We've had strong relationships with our loan team over the years…great people invested in our success. There is just no substitute for a banker that understands agriculture."
Back To News