Open spaces, laid-back lifestyle, and slower pace of life—people are moving back to the country, and for good reason. We can help get you there.
You don't have to be a farmer to enjoy our competitive rates. Our home loan experts specialize in financing land purchases, large and small. Commercial banks don't understand the intricacies of financing rural properties, but Farm Credit does. From home improvements to construction or refinancing, we can finance everything you need for your land and your lifestyle.
Custom Financial Services
Superficie en acres
¿Un terrenito o tal vez mucho espacio para estirarse? La superficie en acres no es un problema; financiamos tierras pequeñas y grandes.
Edificio diverso
Si está listo para construir la casa de sus sueños en el campo, estamos listos para ayudarlo. Financiamos terrenos con viviendas y futuras viviendas.
Tarifas y términos
El refinanciamiento es una excelente manera de hacer que el capital de su vivienda trabaje para usted. Si desea reducir su pago mensual, podemos explicarle sus opciones de financiamiento.
Customer Service
We have an entire team of mortgage experts ready to partner with you from start to finish to finance your place in the country.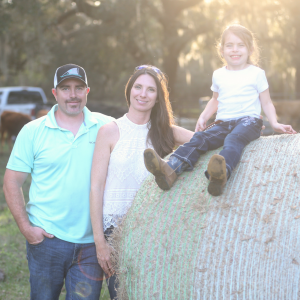 "Farm Credit put me in touch with an amazing loan officer who walked me through the process from start to finish. So I knew exactly what I was up against, and some of the challenges I may or may not face."
Mountain Family
Contact Us
Contact one of our lending specialists to find out how to get the financing you need.