Open spaces, laid-back lifestyle, and slower pace of life—people are moving back to the country, and for good reason. We can help get you there.
You don't have to be a farmer to enjoy our competitive rates. Our home loan experts specialize in financing land purchases, large and small. Commercial banks don't understand the intricacies of financing rural properties, but Farm Credit does. From home improvements to construction or refinancing, we can finance everything you need for your land and your lifestyle.
Custom Financial Services
Acreage
A little piece of land or maybe lots of room to stretch out? Acreage is no problem; we finance large and small tracts of land.
Diverse Building Site
If you're ready to build that dream house in the country, we are ready to help. We finance land with homes, and future home sites.
Rates and Terms
Refinancing is a great way to make your home's equity work for you. If you want to lower your monthly payment, we can walk you through your financing options.
Customer Service
We have an entire team of mortgage experts ready to partner with you from start to finish to finance your place in the country.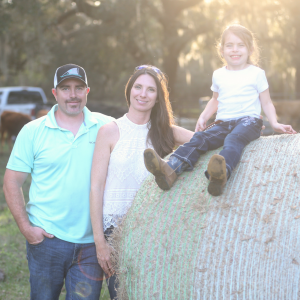 "Farm Credit put me in touch with an amazing loan officer who walked me through the process from start to finish. So I knew exactly what I was up against, and some of the challenges I may or may not face."
Mountain Family
Contact Us
Contact one of our lending specialists to find out how to get the financing you need.