Make A Difference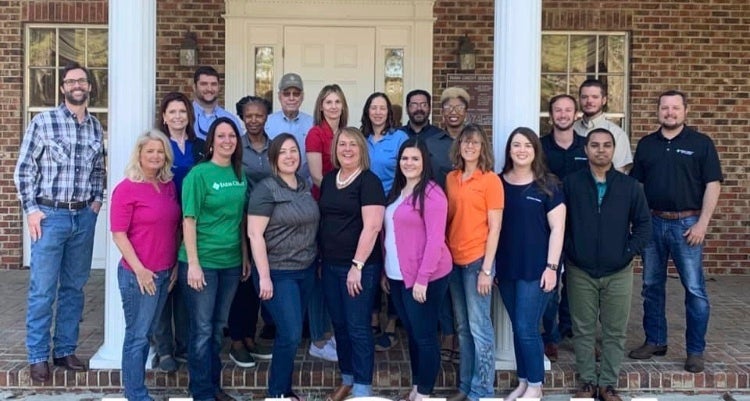 When you are a part of the Farm Credit of Florida team you are a part of a nationwide network working to ensure the success and security of our nation's supply of food, fiber and fuel. We are a progressive, community-oriented organization headquartered in West Palm Beach, Florida with more than $1 billion in assets. Our experienced staff serves our members throughout 36 counties in north central, southwest and south Florida.
Our employees are our greatest assets and we are dedicated to providing a great work environment for them. We show our appreciation by providing:
A diverse, family-like culture
Educational assistance
Paid Time Off, parental leave, holidays, and volunteer time
401(k) with employer matching
Medical insurance, with dental and vision care options
Incentive Plan
Promotional opportunities whenever possible;
Training and Leadership Development
All of these factors contribute to an organization with high morale, many long-term employees, and a strong team spirit. Find us on LinkedIn.
Join Our Team
If you are interested in being a part of a growing company that values its employees, develops talent, and has a passion for impacting the agricultural world then we would love to speak with you! Send your resume to jobs@farmcreditfl.com.
Farm Credit of Florida is an Equal Opportunity Employer of women, minorities, protected veterans and individuals with disabilities.  Drug Free Workplace.
Current Openings
Chief Executive Officer (CEO)

The board of directors at Farm Credit of Florida is currently seeking the CEO to lead this vibrant, growing cooperative into the future.

POSITION PURPOSE

In collaboration with the Board of Directors, the CEO is accountable for the leadership, planning, implementation, control, and achievement of the Association's strategic and business plan objectives. The CEO will develop and maintain organizational structure, a top-level team, and plans for management succession. The CEO coordinates major activities and is responsible for the overall operations of the Association in a competitive and financially sound basis. She / he will also represent the association to the community, financial community, and association membership. The CEO will develop supervisory controls and present reports to the Association board and provide executive leadership and direction to the operating units consistent with safe and sound business practices; local board policies; compliant with the financing agreement with the funding bank (AgFirst Farm Credit Bank); FCA regulations; and federal, state and local laws. The CEO will foster a culture that promotes ethical practices, encourage individual integrity and fulfill its social responsibly.

KEY RESPONSIBLITIES

In coordination with board, the CEO will develop the Association vision and strategic business plans in accordance with the mission of the Association. Maintain a favorable business image by taking a leadership role in promoting the Association at the local, district and national levels.

Through the Chief Financial Officer, manage the financial results of the Association toward the accomplishment of key financial metrics. The CEO ultimately maintains the accountability for accurate reporting of association accounting and operations, including budgeting, internal controls, and other tools of financial and accounting management.

Facilitate a cohesive and high performing Senior Management Team. Provide growth, and development and mentorship to the executive leadership team of the Association.

Human Resources Management -- Assure a well-trained, motivated, and appropriately compensated staff, capable of meeting the challenges facing the Association. Develop an entrepreneurial spirit throughout the Association, which involves innovation, creativity, vision, and productivity.

Leadership and Control - Effectively manage and control the Association. Keep the Board appropriately informed of issues of importance to the Association. This includes providing alternatives and recommendations on key issues.

KEY ACCOUNTABILITIES

1. In collaboration with the Senior Management Team, manage all aspects of the credit function, assuring sound credit philosophy and policy & procedure.

2. Manage the financial results of the organization, assuring a robust business plan that delivers the greatest shareholder value, in coordination with our cooperative principles.

3. Provide advice and counsel to the board and is directly accountable for executing the board's policy direction.

4. Continue to build on the strong cultural foundation and actively manage the cultural health and development needed for future success of the association.

5. Provide overall leadership and direction to the association's marketing and business development, customer service, lending, financial and accounting and internal control operations.

6. Engaging communication, ensuring that association values and objectives are effectively communicated to all stakeholders (all levels of employees, customers, the board, Farm Credit Administration, funding bank and communities, etc.)

7. Facilitate management development and succession, proactively making necessary adjustments to maintain effective and efficient operation.

8. Determine the overall organizational structure, credit delivery systems and staffing, ensuring the association hires, develops and motivates a highly competent and professional staff.

9. With full direct lender authorities and accountabilities, proactively manage the association's controls and financial and operating results (i.e., capital requirements, asset quality requirements, management and staff effectiveness, earnings requirements and liquidity requirements).

10. Direct the development and implementation of necessary local operating policies, procedures and programs and management systems, controls and standards to effectively carry out the association's objectives.

11. Ensure the adequacy and soundness of the association's financial structure, including risk management, competitiveness of its products and services and responsiveness to its customers' needs.

12. Ensure compliance with all regulatory statutes, including, but not limited to Sarbanes-Oxley, security and acceptable use policies as documented in the Information Systems Security Policy and the Information Systems – Rules of Conduct, etc.

13. Protect association Information Systems and the Information Assets contained in those systems including customer information and association financial information from unauthorized access.

14. Assure the protection of association's physical assets including buildings, documents, and equipment from unauthorized access or harm.

15. Assuring the board actively engages in director development and Farm Credit System-wide training.

16. Other duties as required.

QUALIFYING CHARACTERISTICS

• Outstanding Leadership, strategic thinking and planning skills.

• The ability to facilitate a strong sales culture.

• Successful experience in senior leadership, preferably in a financial institution of similar asset size and complexity.

• Demonstrated knowledge of the agricultural markets and agricultural lending critically important.

• Advanced knowledge and demonstrated experience in ag-lending, policy, scope and eligibility requirements, including Farm Credit System experience, strongly preferred.

• Exceptional communication skills.

• Superior leadership, team building and talent development skills.

• Bachelor's degree in Business Administration, Finance, Agricultural Economics or related field. Advanced education preferred or certificate from a graduate School of Banking preferred.

• Thorough understanding of the laws and regulations governing financial institutions.

The Board of Directors for Farm Credit of Florida has partnered with FCCS to manage the CEO selection process. Leading the process is Jay Lux, Vice President of Organizational Development at FCCS.

FINAL DATE FOR APPLICATION: September 30, 2021

Interested candidates should email a cover letter and resume to executiverecruiting@fccsconsulting.com.

If you have any questions, please contact Jay Lux, FCC Services, at 651.982.4568 or jay.lux@fccsconsulting.com.

Farm Credit of Florida is an Equal Opportunity Employer of women, minorities, protected veterans and individuals with disabilities. Drug Free Workplace.

 

Credit Analyst - West Palm or Alachua

Summary

Join us a Credit Analyst in either West Palm Beach or Alachua, Florida.

Our Credit Analysts develop and analyze credit information and independently prepare complete credit packages for commercial credits in accordance with the Association's underwriting standards, credit philosophies, policies and procedures. The selected candidate will be responsible for analyzing the financial condition and performance of applicants to determine their credit worthiness and degree of risk involved in extending safe and sound credit. He or she must be able to work with large, complex types of credit and must be able to provide clear written communication of findings and recommendation of the ultimate credit decision.

To qualify, candidates should be a self-starter and have the ability to work in a fast paced environment; strong analytical skills with exceptional attention to details; strong written and verbal communication skills; the ability to multi-task, with strong planning and organizing skills. Education requirements include a Bachelor's degree in Business Administration, Agriculture, Economics, Finance or Accounting with two to three years of credit analyst work or related experience. Previous experience in agriculture or agriculture lending preferred.

 Farm Credit is an Equal Opportunity Employer of women, minorities, protected veterans and individuals with disabilities.  Drug Free Workplace.

Loan Specialist - Palatka

We are currently seeking a Loan Specialist at the Palatka Office.  Loan Specialists support branch Loan Officers, working together in a team environment committed to superior customer service and focused on providing loans and financial services of high quality and value to customers.  Support includes document preparation, loan accounting and loan servicing and efficient functioning of the branch's daily operations.  Also, responsible for assisting loan officers in the completion and updating of loan service plan activities in CRM.   Develop and organize loan applicant information for review and analysis by loan officers and input pertinent data in the loan origination system.   Prepare documents and correspondence for Association reports including delinquency lists.  Monitor loan portfolio maturity reports to ensure timely processing of all renewals.  Actively assists the Loan Officer with processing consumer and non-consumer loans from origination through closing.

 Requirements include loan processing or banking experience with excellent customer service skills, outstanding verbal communication skills, ability to interact with all levels of personnel both internally and externally.  Excellent organizational skills and detailed oriented.  Professional appearance and strong worth ethics along with strong competencies in Microsoft Office also required along with a minimum of three years of administrative experience in a customer-centric environment.  Strong working knowledge of compliance and regulatory lending requirements but not limited to TRID, TIL, RESPA, ECOA, HMDA, FCRA, privacy, the SAFE Act and flood regulations preferred.

 Farm Credit is an Equal Opportunity Employer of women, minorities, protected veterans and individuals with disabilities.  Drug Free Workplace.

 

Appraisal Assistant, North Region

Summary

Join our Appraisal Team as an Appraisal Assistant based out of the north who will be responsible for handling the administrative process of requesting outside fee appraisals for the assigned counties and territory. The selected candidate will work with the lending staff as well as outside appraiser to obtain competitive bids, engage outside appraisers, manage incoming appraisal reports and provide platting service to credit and appraisal teams. Other responsibilities include monitoring and managing incoming appraisal requests via the AgVue system and coordinating with the Appraisal team on review selection, etc.

To qualify for this role, candidates should have excellent attention to details; the ability to multi-task with strong planning and organizational skills; the ability to provide an exceptional level of customer service in all interactions with customers and strong verbal and written communication skills.

Education requirements include a High School diploma or equivalent.

Experience:  Minimum of three (3) years loan processing or loan support experience. Farm Credit experience a plus.

Farm Credit is an Equal Opportunity Employer of women, minorities, protected veterans and individuals with disabilities.  Drug Free Workplace.

Valuator, Appraisal Department - North Region

Summary

Join our Appraisal Team as a Valuator based out of the north region responsible for assisting with assigned field inspections and appraisals or valuations of all types of collateral; under the direction of a senior appraiser, completes a comprehensive appraisal or valuation process involving inspection, observation, description and analysis of the property to determine the property's present market value; manages sales database and collateral inspections and evaluations. The Valuator also collects and analyzes support data and assists other members of the appraisal department in the coordination of the Association's appraisal program.

To qualify for this role, candidates should have the ability to work independently to inspect rural and remote vacant acreage properties; the ability to read maps and route directions; data processing skills are essential.

Education requirements include a Bachelor's degree preferably in the field of Agriculture or Real Estate; or equivalent work experience.

Experience:  Background knowledge of the local timber and, cattle industries as well as other north Florida farming businesses. General knowledge of principles of real estate appraisal; application of the three approaches to value; and Federal, State and local laws affecting real estate and chattel values.

Farm Credit is an Equal Opportunity Employer of women, minorities, protected veterans and individuals with disabilities.  Drug Free Workplace.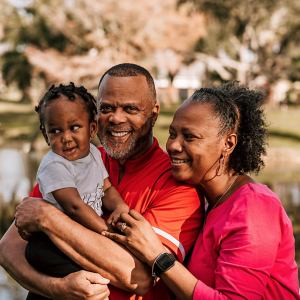 "I appreciate that Farm Credit of Florida is family oriented, involved in the community, and has the flexibility to accommodate employees no matter what the situation may be. I truly love Farm Credit of Florida."
Felecia DeCoursey