Steve Singleton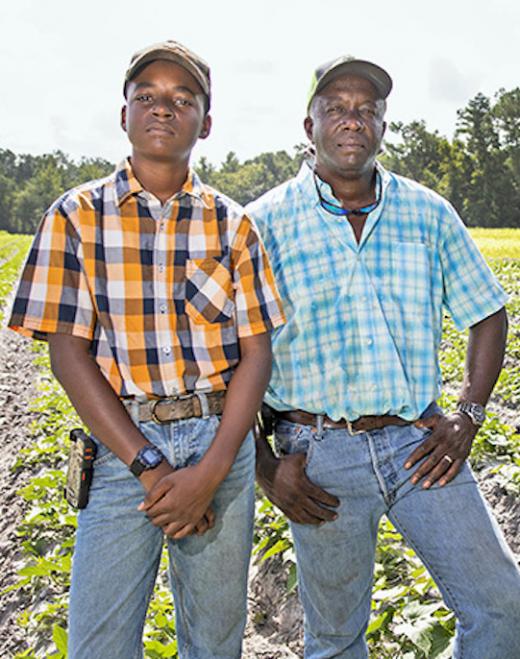 "We love that Farm Credit of Florida knows firsthand what it takes to work in modern day agriculture. Many of their employees grew up working on family owned operations just like ours. Their firsthand experience, coupled with their passion of the industry is what makes them the leader in agricultural and rural financing."
Steve Singleton has been farming hundreds of acres of potatoes for more than 30 years. It's in his blood. His grandfather was a sharecropper, and his parents founded Singleton and Sons Farms. In 1979, James C. Singleton quit his job as a school teacher at the ripe age of 50 to establish Singleton and Sons farm, using his house as collateral for 80 acres of farmland. 
Today, Singleton and Sons Farm contracts over 700 acres of chip potatoes. The family maintains values instilled in them by their great patriarch such as, "save your money, work hard and be patient." While maintaining these values, the farm is finding innovative ways to ensure they are able to help combat the rising concern of food insecurity. In order to continue the legacy of Singleton and Sons, the farm reached out to Farm Credit of Florida.
"We love that Farm Credit of Florida knows firsthand what it takes to work in modern day agriculture. Many of their employees grew up working on family owned operations just like ours. Their firsthand experience, coupled with their passion of the industry is what makes them the leader in agricultural and rural financing."
Recently the youngest sons Lane and Brett have begun growing sweet potatoes for the Putnam County Farm to School program. The oldest boys Stephen and James have begun to diversify the operation as well with livestock breeding and agri-tourism. The family can agree on one thing, and that is no matter where life takes them, they will always eventually find themselves back on the dirt that helped raise them.
Back To Customer Reviews