Millie Carlton Bolin
Roman III Ranches / C&B Cattle of Hardee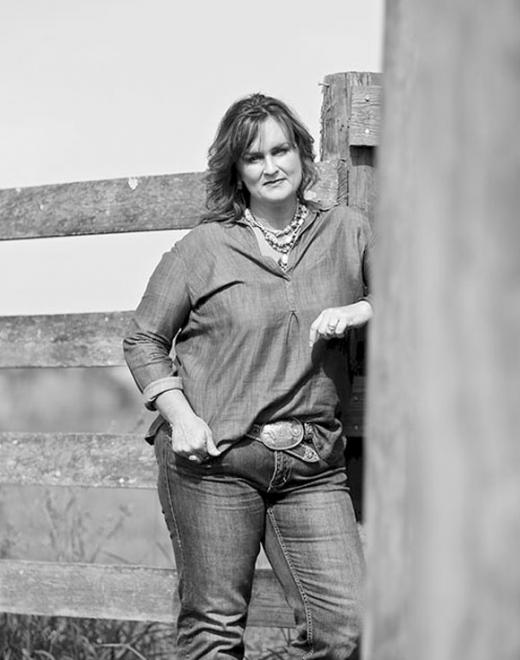 "We are all on the same page," Bolin said. "We are all working together and doing all we can to keep doing what we're doing."
The Carlton family has ranches and groves across three south Florida counties. Bolin works with her father and brother every day to continue the family tradition of raising cattle in southwest Florida. For Bolin, working on the same land her family settled on centuries ago brings with it great pride, along with great responsibility.
"We take our jobs very seriously," Bolin said. "We know how lucky we are that the good Lord chose us to be the stewards of this land and it is a responsibility that we do not take lightly at all."
The responsibility to care for the land is a value that many in the agricultural industry share, including Farm Credit of Florida.
"Working with Farm Credit has been nothing but a pleasure," Bolin said. "Farmers and ranchers have so much they have to deal with on a daily basis that it is a breath of fresh air to work with someone like Farm Credit that understands what we do."
Although sometimes the agricultural industry can be tough, Bolin knows that no matter what happens she can find an ally in her local Farm Credit branch.
"As long as we act in good faith, Farm Credit is always there for us," Bolin said.
Like everyone involved in agriculture, Bolin feels the pressure facing farmers and ranchers to feed the growing world, all while battling urbanization and the day to day challenges of operating an agricultural business. While balancing life with running a business can be stressful at times, Bolin finds relaxation every time she drives by the pasture on the way home.
"It is so rewarding to me to ride through the pasture and look at the new babies and know that we had a part in that," Bolin said. "Knowing that we planned that is a special feeling."
For those days that prove to be harder than others, Bolin saddles up her horse and emerges herself in what she loves.
"There is no greater relaxation than riding out and checking the cows after a long day at the office," Bolin said. "Just being out there admiring God's beauty and thanking Him for allowing us to be a steward of this land makes it all worth it to me."
Back To Customer Reviews