Jacob Larson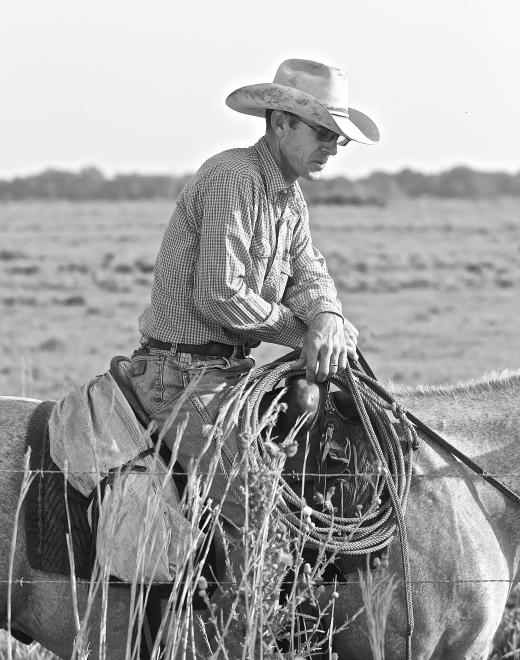 "Farm Credit has done whatever was necessary to make sure they took care of the customer. It means a lot to producers like me."
For Jacob Larson, the cattle industry is just as much about family as it is about business.
"I am a third-generation dairyman and a second-generation beef cow-calf producer," Larson said. "My family and I raise beef cattle and operate a dairy in Okeechobee, Florida."
Larson values that his occupation comes with a special connection to the land and to nature. He spends a majority of his time working on his family's cattle operation and advocating for the agricultural industry through Florida Farm Bureau and the Florida Cattleman's Association.
After growing up helping his father and grandfather on the family farm, Larson started his own operation with the help of Farm Credit.
"I got my first loan from Farm Credit when I was 18 years old. I knew there might have been better rates out there but I also knew it was important to build a relationship," Larson said.
What drew Larson to Farm Credit was the expertise in agricultural lending that Farm Credit brings to the table.
"One of Farm Credit's most recent advertisements features the tagline "We are Ag" and that's so true," Larson said. "Farm Credit specializes in farm loans, and they are experts at specialized loans such as cattle. They know cattle."
Farm Credit's reputation in the industry also gave Larson piece of mind. He felt confident doing business with a lender that cares about their customers.
"I know in instances where things have gotten tight, Farm Credit has been there for the producers and has taken the side of the rancher," Larson said. "They have done whatever was necessary to make sure they took care of the customer. It means a lot to producers like me."
Larson values doing business with a company that makes him feel like family.
"Farm Credit has just been like family to me. It's been real easy to deal with loan officers and staff; they've always treated me like family. It means so much when you walk into a branch and they know you by name. It has been very easy for me to deal with Farm Credit."
It has also been very easy for Larson to get up and go to work every morning.
"I like getting up before the sun does," Larson said. "If I can be out on a horse in the woods and watch the sun come up I feel really close to nature, and to God. It is amazing what God put us on this earth to be stewards of and to enjoy."
Beyond being close to nature, Larson enjoys being close with his family.
"I've got three young kids," Larson said. "They like being involved in the cattle industry. They are a part of our farm. Whether it is working on our farm or with their 4H projects, they get a lot of exposure to agriculture, which is good."
Larson finds comfort in the fact that his children are involved in the family operation and they look forward to continuing the operation into the future. Until then, Larson continues to spend time with his family and raise cattle and produce milk for the growing world.
Back To Customer Reviews