Daniel Pradilla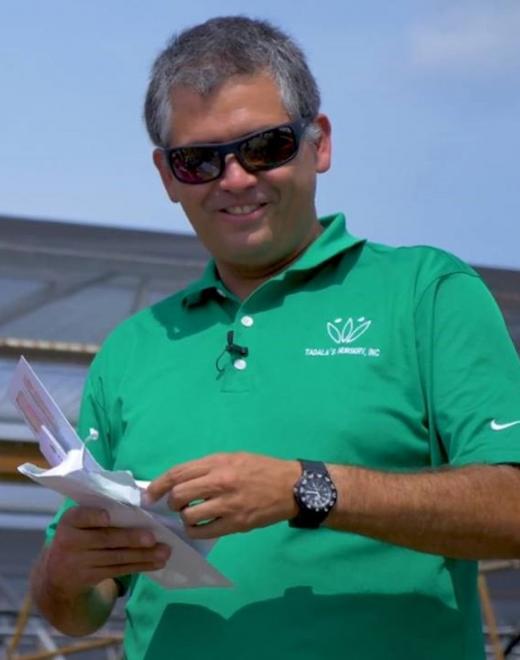 "This is a top notch organization, they put customer service first, they show it with actions and not just words."
Family comes first at Tadala's Nursery, it's always been that way and it always will. Established in 1988 by Carlos and Patricia Pradilla, Tadala's Nursery has over 300 acres of production in landscape ornamental plants and citrus fruit production. The three locations in Highlands, St. Lucie, and Broward counties are family owned and operated and have been for two generations. 
The matriarch of the family, Patricia Pradilla, is president and owner. She is involved in daily operations as well as overseeing their farm in Highlands County. Her days are spent doing quality control checks at all three locations including pest and fungus management to make sure their product quality is superior. With a fleet of six trucks delivering plant material all throughout the state of Florida, she relies on her son, Daniel, to oversee the operations in St. Lucie and county and in Southwest Ranches in Broward county where their headquarters is located.
Tadala's Nursery is a diversified operation growing citrus fruit and ornamental plants. The citrus division grows Hamlin and Navel oranges for Dundee Growers. The ornamental division grows plants for
construction companies, landscapers, major theme parks, city governments, golf resorts, country clubs, garden centers, and plant brokers. As business continued to expand in recent years they needed a financial partner to help achieve the goals at hand. After speaking with several financial companies they found a home with Farm Credit of Florida.
"We decided to do business with Farm Credit of Florida because we heard of the history they have with agriculture and the experience they would bring," recalls Daniel Pradilla. "Our loan officer is amazing, just the ease, the professionalism, the family feeling. When we closed our loan, just the way our loan officer treated us, the way the Association treated us. They brought us gifts, made us feel appreciated and valued, and that's why we plan to be with Farm Credit of Florida a long time. Farm Credit is the best!"
The Pradilla family has an unquenchable thirst for knowledge of how to continue to grow and stay on top of industry trends and issues. They understand the value that the right partnership can bring and have found memberships with Florida Farm Bureau and Florida Nursery Growers and Landscape Association help provide the education needed, while Farm Credit of Florida provides financial security and expertise.
Back To Customer Reviews