Alex Johns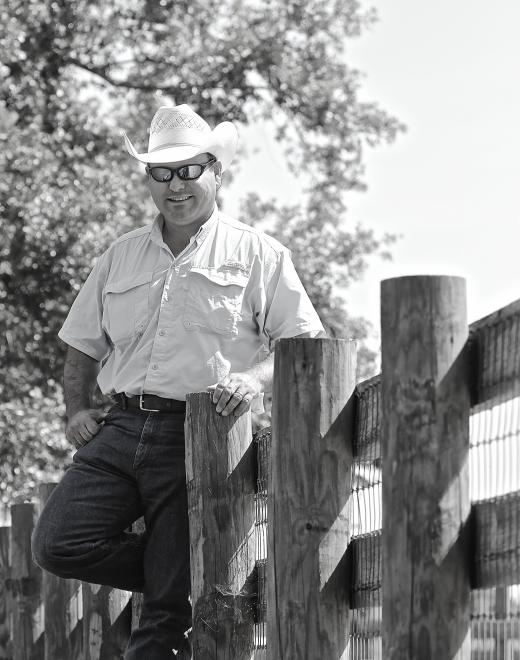 "I enjoy knowing I am part of a long legacy, and Farm Credit has helped me ensure the legacy carries on."
The streets of Brighton are now paved with asphalt and used frequently by gamblers and visitors alike. However, it was not always this way.
Located between Lake Placid and Okeechobee, the Brighton Seminole Indian Reservation spans 36,000 acres on the western side of Lake Okeechobee. This serves as the base of the Seminole Tribe's cattle operation, the 12th largest in the nation.
The cattle industry in the U.S started in Florida in 1521, and the Seminole Tribe was involved from the very beginning. With over 500 years of experience, the Seminole Tribe has faced many challenges but continued to persevere and began to expand their cattle operations in the late 20th century. The Seminole Tribe currently has over 12,000 head of cattle making them the fourth largest cattle producer in the state of Florida.
"I feel like cattle are part of my DNA. It's in my blood. It's what we do and raising cattle is an important part of our history," Alex Johns, a proud Seminole cattle rancher, said.
For Alex Johns, raising cattle has always been a part of his lifestyle. He currently serves as the Natural Resource Director for the Seminole Tribe of Florida, where he oversees the ranching operations and marketing efforts of Seminole Pride Beef. On top of managing the natural resources of the Tribe, Johns has his own herd of cattle.
Although Johns still uses some of the traditional methods of raising cattle, the technological advancements that have been made recently in the Cattle industry have helped him become more productive.
"There is a lot of difference in how we raise the cattle now, with the biggest being technology. From the improved pharmaceuticals we can use today to animal tracking and handling procedures, we have completely modernized the herd," Johns said.
His cattle are still worked by horseback, with some of the horses used being decedents of the original Seminole Marshtackies, more commonly known today as Florida Cracker horses.
Beyond the nostalgia of riding through the herd on horseback, the cattle industry can be a tough business. The Seminole Tribe lost most of their cattle in the 1800s and were not able to re-establish a herd until the 1930s. Much like the Tribe as a whole, Johns has individually experienced his fair share of hardships in the industry as well. "The cattle industry is a hard business. It's a hard way to make a living. We do a lot of work for a little bit of money. The hard work we put into is just because we appreciate the product we are producing. We know that we are producing a wholesome, safe product and we are feeding the world off the sweat from our brow," Johns said.
Regardless of the hardships that go along with raising cattle, Johns continues to expand his personal cattle operation with the mission of feeding the growing world. When he needed an agricultural lender to partner with, he chose Farm Credit of Florida.
"Farm Credit understands agriculture. It's simple for me to go in and talk with a Farm Credit representative and present my business plan where they have an understanding of what I am trying to accomplish. If I go to a traditional lender it's an education process."
On top being easier to work with, Johns feels at home when dealing with Farm Credit.
"Farm Credit is like dealing with family. It is easy to explain your position and situation and they understand you. They get it. It's just simpler to work with Farm Credit."
Johns has recently teamed up with Florida Cattle Ranchers, LLC. to market his cattle as locally sourced beef to restaurants and grocery stores throughout Florida.
"I believe in producing local food and I know that local Florida ranchers produce a good product. I was able to bring some of my experience from marketing Seminole Pride beef to the table and we look forward to continuing to grow our market share," Johns said.
Beyond working hard to provide beef to the worlds growing markets, Johns likes to invest his time in the younger generations, encouraging the youth of the Tribe to get involved in 4-H and FFA programs and continues to be a leader in the Florida Cattle Industry.
Back To Customer Reviews