Meet Marie Durso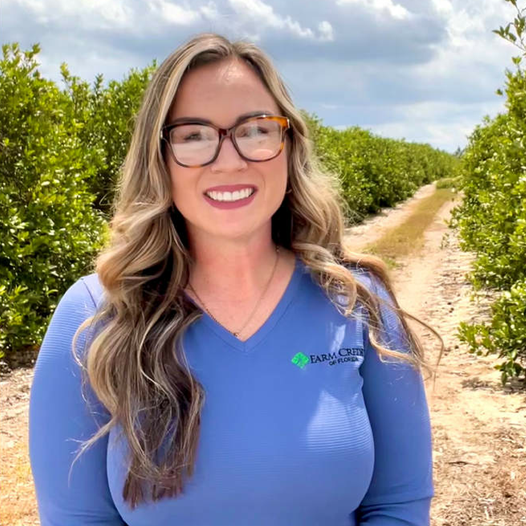 Marie Durso joined the Farm Credit of Florida crop insurance team six years ago and is currently a Senior Crop Insurance Agent based primarily in Okeechobee. Her territory spans from State Road 60 south.
She grew up in Myakka, Florida and developed a passion for agriculture after becoming involved with 4H. Marie attended the University of Florida where she earned a degree in Food and Resource Economics with a minor in Agricultural and Natural Resource Law.
During her time with us, she has experienced major weather events that have impacted Florida agriculture, including two major hurricanes. Marie is a well-versed agent who provides guidance and education about how to protect against uncertainty. She focuses on citrus, nursery, pasture rangeland and forage crop insurance.
"I enjoy working with growers to make sure they are getting the most out of their crop insurance policy. Since crop insurance costs the same no matter who you buy it from, I strive to add additional value by bringing my growers the best possible customer service.," she says.
The Citrus Fruit and Tree Crop insurance sales closing date is April 15. Give Marie a call at 561-365-6115 to discuss your options or to analyze your current policy. Let her show you how to protect your investment and have peace of mind
Back To News